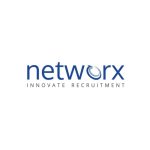 Website networx
Plasterer  
£30,450 per annum  
Trowbridge  
Flexible working opportunities  
Full time (40hrs)  
Permanent  
Closing date: 18/11/2022  
Interview date: TBC 
The role 
The purpose of this role is in our response team to carry out day to day repairs and maintenance to our client's housing stock. There will also be a necessity to be available for the out of hours cover on a rota system.
It has the following main responsibilities; 
· Delivering high standards of work effectively and efficiently.
· Delivering excellent customer service when carrying out works on our properties.
What they need 
For this role you'll need to have the following skills and experience;
· General building knowledge
· Experience of working in social housing or domestic properties
· Knowledge of industry best practice to an intermediate/ advanced level.
· Knowledge of Health & Safety and safe practices.
· A commitment to excellent customer service.
· A full valid driving licence.
· A trade Qualification at NVQ 2 or equivalent would be beneficial.
· Please note due to health and safety reasons, all operatives wear RPE and so they operate under a clean shaven policy.
A basic DBS check will be required for this role.