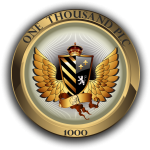 United P Group (Seychelles) and 1 k group
Group of Companies (Property, Consultancy and Auctioneers)
Lawyer/Solicitor/ Counsel/ Legal Professional (Immediate Start)
Head of Legal Section (Immediate start)
Reference: 1K-UKLON-Solicitor
An excellent opportunity for a Solicitor or Barrister to join an expanding Group of companies and an organisation based in Central London with offices in Europe and expanding towards USA, and Canada
We are looking for senior In-house Solicitors and/or Counsel to join and establish a legal department and create a team You will be involved with the CEO and COO to develop strategic litigation, property, Immigration and other worldwide legal section and manage international and national cases and providing legal advice on matters relating to human rights, Business Litigation, Finance Litigation, Land and Property, Company Law, Corporate Law, Wills, Probates and Criminal law as well as public law.
The successful candidate will be a lawyer with at least 2 years relevant experience working for a non-governmental organisation. As an independent organisation.
You will need the ability to work well independently, together with the Chief Executive Office and Chief Operating Officer and Directors, and as part of the wider team. We are seeking a candidate who can determine a creative legal strategy, one who is responsive, pragmatic, approachable and professional.
We are a busy and dynamic team, that wishes to maximize its influence. You will be supported by junior caseworkers and other staff working for the organisation.
This is a full-time position, though we have a flexible working policy with some allowance for remote working.
The post is open ended full time (on self employed or employed subject to terms agreed) and available to start immediately.
Please send the following documents addressed to Chief Executive Officer, with Reference: 1K-UK-Law FT to info@1k.london
Items marked ** are mandatory TO BE PROVIDED
1. Cover letter (no more than 2 pages)
2. CV **
3. Full Name with Title**
4. Full Present address**
5. If you are in EEU or Ukraine?**
6. When did you move (if you have moved) and the reasons of your move.
8. Your ID – Driving Licence and Passport copy**
9. If you hold a legal licence to practice – Licence information (with details of your licence/s with copies)**
Once you have emails all above please WHATSAPP or TEXT 07553692500 with your full name, contact number and an email address with a confirmation. PLEASE FEEL FREE TO CALL AFTER SENDING THE ABOVE INFORMATION
To apply for this job please visit 1k.london.