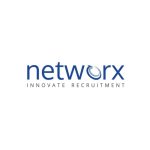 Website networx
Housing Advisor (Allocations)
Salary £26,052- £27,484 per annum plus excellent benefits
Location Walsall, West Midlands
Contract: Full Time, Permanent & Fixed Term Contract, 37 hours per week
Closing Date: 15 September 2022
Our client have an exciting opportunity for an Housing Advisor (Allocations) to join their Allocations team. In this role, you will provide a comprehensive allocations service; from processing a customer's application and answering any queries.
Main job responsibilities:
Allocate homes in accordance with their allocations policy.
Maintain an accurate up to date housing register.
Ensure that empty properties are sustainably let efficiently and quickly, whilst delivering great customer service.
Effectively advertise and market their homes.
To provide accurate and timely information to customers regarding their application; and to answer any queries they may have.
Work in partnership with local authorities in the allocation of homes to local people.
To accurately produce tenancy agreements and other documents needed for to enable to sign up to be completed.
They're looking for someone who has:
A good standard of education at Level 2 (Grade C or above) or equivalent.
Recent and relevant experience of working in an allocations environment or other relevant housing experience.
An awareness of current legislation and issues affecting the Housing Sector.
Experience of dealing with customers face to face in one to one situations.
Effective communication skills, with the ability to provide comprehensive information and direction when dealing with enquiries whilst adopting a collaborative approach.
Experience of managing a caseload with the aptitude to respond to conflicting pressures and demands with limited support and guidance whilst paying attention to detail.
What's in it for you?
In return, you will receive a competitive salary, 27 days annual leave (plus Christmas shut down), a defined benefit pension scheme, health cash plan, a range of shopping and leisure discounts.
They are output focused and flexible and believe in giving colleagues the right balance of autonomy and support to enable them to work to their full potential. Despite the high expectation for performance and delivery, they are committed to ensuring colleagues have a healthy work-life balance and able to work in agile ways which support them.
About them
Their People Strategy presents a clear picture of how they will achieve their Corporate Plan aim, 'Be an exceptional place to work that attracts, develops and retains talent'. The Strategy focuses on three key themes that help them support their colleagues to make a difference to their customers, the communities they serve and to themselves.
It is important to them that they have a diverse workforce, representative of the communities they serve. Equality, diversity and inclusion (EDI) to them means colleagues living their values, dedicated to doing the right thing and exercising good judgement. This will encourage a culture where all can thrive, acknowledging that everyone is different; what matters to them is that everyone can come to work and feel comfortable to be themselves.
They are proud to be accredited as a Disability Confident Employer and ensure that disabled people and those with long term health conditions have the opportunity to fulfil their potential and realise their aspirations while working with them. They want to make it clear that they welcome disabled applicants for all their roles. If in doubt look out for the Disability Confident logo.
They will ensure that their recruitment process is inclusive and accessible, and they will interview applicants with a disability if they meet the essential criteria for a role. They will also support existing colleagues with a disability or long-term health condition enabling them to stay in work, making reasonable adjustments if necessary.
About them
They are one of the Midlands' leading and most successful providers of good quality homes.
Their values help them to maintain a culture that helps them achieve their commitment of supporting customers to lead happy and fulfilled lives. They want all of their people to uphold their ambition; demonstrating the belief, enthusiasm and energy to deliver on it. They want their colleagues to feel empowered to take the lead and to think creatively and be passionate about their work.
Their People Strategy presents a clear picture of how they will achieve their Corporate Plan aim, 'Be an exceptional place to work that attracts, develops and retains talent'. Through the People Strategy they take every opportunity to embed their values to ensure that their colleagues give the best possible service to their customers, communities and each other.