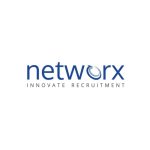 Website networx
Support Worker (Resettlement) / Service Receptionist Opportunities
Location: Stockwell, Lambeth
Salary: £22,947-£26,226
Contract Type: Fixed term until March 2023
Position Type: Full Time
2x Receptionist – hours are: 37.5hrs a week, working shifts and weekends.
Salary: £22,947
3x Resettlement Worker – hours are: 37.5hrs a week (morning and evening shifts) Monday-Friday and weekend working
Salary: £26,226
Are you looking for a new support / care role or front of house opportunity? If you are passionate about making a real difference through supporting vulnerable people, our client would love to hear from you!
Our client is a leading homelessness charity in London, providing housing and support to over 1,300 people each year. They offer support tailored to meet people's individual needs, including housing, employment and skills training, mentoring and counselling.
They have a number of different roles across our supported housing services in Stockwell, Lambeth.
They are a busy and lively site consisting of a large hostel and stepdown accommodation for young people and families. Lambeth Council will be decommissioning all young people's services in Lambeth from 1st April 2023 and have a new young people's pathway that they will be introducing. As a result of this, our client will be decanting their Stockwell services by the end of March 2023. Lambeth have worked with young people's services and providers like our client to look at the best way to support young homeless people in the borough, and they have now redesigned the pathway so it better meets the needs of young people who present as homeless and need support in relation to their housing in individual needs.
As a Resettlement Worker you will need:
Experience of supporting vulnerable people to achieve independent living, you must have a clear understanding of why people become homeless, and the needs and challenges they face.
Be able to undertake caseload of customers, with responsibility to promote a variety of move on options in a variety of methods to customers including one to one contact, workshop sessions or drop-ins.
To be able to form part of a dedicated and supportive team, and so will need to demonstrate a positive and inclusive approach.
You must be able to communicate clearly, both verbally and in writing, and be competent in the use of Microsoft Office applications.
As Receptionist you will need:
Excellent administrative and organisational skills, you will need to be proficient in MS Office.
Good Customer service skills – is also extremely important as they work with very vulnerable young people and families.
Excellent Interpersonal skills are key to this role in order to support the team and their customers.
Apply now, this could be the ideal role for you!
Please state in your application which role is of interest to you.
Diversity, equality and inclusion runs through every aspect of their work, from the way they support customers to how they develop and champion their colleagues. Their people are at the heart of what they do, and inclusion is key to making everyone feel at home. For over 160 years they have provided somewhere for people impacted by homelessness to stay and thrive. To achieve this, they strive to make sure that their colleagues represent the diversity of their customers and that their workplace creates a sense of belonging for everyone. They hope that you will join them in their vision. They welcome applications from all backgrounds and abilities. If you have any questions or need any adjustments, please call them know.
In return they offer their colleagues:
A competitive salary, comprehensive training and development programme
25 days annual leave plus bank holidays, increasing each year to 30 days annual leave- plus bank holidays
Option to buy or sell up to a week of annual leave
A healthcare cash plan providing cash back towards healthcare bills and other wellbeing benefits
Occupational sick pay
Contributory group pension scheme
Free life assurance
Cycle to work scheme, tech scheme and season ticket holders