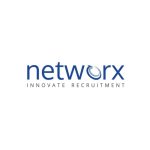 Website networx
Business Change Officer / Analyst (Transformation and Change)
Salary: Up to £32,015
Location: Stockport – Hybrid working
Permanent, Full time, 37 hours
Closing date: 4th October 2022
Interviews will be held on: 5th October 2022. Please note they will be reviewing throughout the campaign so you may be invited to interview earlier
Further Interview and some group exercises: 10th October 2022

Are you experienced and excited about transformation and business change? Do you have a great understanding of Change Management approaches and techniques? Are you passionate about excellent service delivery for customers?
Then our client wants to hear from you!
They are in the biggest ever period of transformation and they have an exciting opportunity for a Business Change Partner to join them. You'll enable effective business transformation and sustainable change management in order to deliver Transformation Projects / Programmes.
This is an exciting role in which you'll be involved in a variety of projects, all of which are to improve the customer experience / journey and generate efficiencies. Some examples of the projects that this post will lead the business analysis and change management on include: –
SharePoint automation
Digitisation of the Carecall service (their 24/7 Telemonitoring and Falls Response service.)
Disaster Recovery for 24/7 Out-of-hours services for customers;
Shared ownership;
Safety Management Documents System;
Customer Portal.
Wider digital transformation projects being scoped.
Further to this it's a great chance to improve your transformation and change skills and really get stuck in and challenge the performance, behaviours, and systems in use to make some real changes for the better for customers.
They will consider Graduates and those looking for the opportunity to grow in a role. If you were coming from a junior background, you'll be surrounded by a great supportive team who can offer training and development to really take you on your own journey so you can grow and improve within this organisation.
Could this be the perfect role for you?
Their ideal candidate will have:
Experience and / or understanding of Business Analysis and Change Management approaches and techniques.
Ability to look for and identify issues with current processes and work with the business to come up with creative solutions. This includes the ability to use data to identify trends / patterns and areas of inefficiency.
Experience of successfully engaging with colleagues; building and maintain trust with service users, managers, consultants and stakeholders at all levels. Working collaboratively with them to deliver effective business change.
Experience of collating information in an organised, planned and timely manner.
Their modern office is a bright, positive working environment with great collaborative working spaces. They also value hybrid working arrangements and you will have the opportunity to shape and agree how you work between office and home (at least 2 days a week at home) to suit both your own and the business needs.
They offer:
Competitive salary, Flexible hybrid working, generous annual leave and a health cash plan plus other benefits.
Internally this role will be known as 'Business Change Partner'
Please note they reserve the right to close the role early should they appoint a suitable candidate.

About them
This organisation is a great place to work! They pride ourselves on building strong collaborative relationships locally, regionally and nationally. They are passionate about not only providing housing and building new homes in their region but helping to transform the lives of their customers. They aim to provide comfortable and affordable homes and engage customers and communities.
It is important to them that we have a diverse workforce, representative of the communities they work in. Equality, diversity and inclusion is important to them and they like to acknowledge that everyone is different. They're always looking to improve diversity within their teams and across the group, so they would welcome any applications from any underrepresented groups.