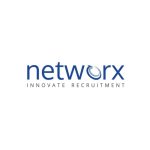 Website networx
Housing Options Team Leader (Homelessness / Accommodation)
Salary: £35,411 – £40,478
Location: Stockport
Permanent
Full time, 37 hours per week

Closing Date: Wednesday 1st February
Interview Date: Monday 13th February

Our client is a great place to work! They pride ourselves on building strong collaborative relationships locally, regionally and nationally. They are passionate about not only providing housing and building new homes in Stockport but helping to transform the lives of their customers. They aim to provide comfortable and affordable homes and engage customers and communities.
They're currently recruiting a team leader to help manage an excellent housing options and advice service, with a focus on rough sleeping and people with complex needs.
The key purpose of this position is to manage a team offering comprehensive advice and assistance to people in housing need, with a core focus on preventing homelessness and helping people explore alternative accommodation options. Input into service development is key, with the expectation you will lead on projects and embedding relationships with partner agencies. An awareness of the challenges and barriers facing people rough sleeping is essential.
Working in a very busy environment, you will be adept at getting the best from your team and ensuring the provision of a person centred and trauma informed service. As well as demonstrating innovation and creativity, you will need to ensure compliance with part 7 of the 1996 Housing Act and related guidance and case law. A commitment to making a difference to people's lives is essential within this role, which offers a real opportunity to help shape the direction of homelessness services within the Borough.
Their ideal candidate will:
Demonstrate the ability to introduce new ideas and develop services – including making use of technology to deliver a more efficient and effective customer experience
Develop excellent working relationships with partner agencies and demonstrate how these can add value and reduce homelessness
Demonstrate an in-depth knowledge of complex legislation and issues and be able to explain them to others in a clear and understandable way
They're looking for someone with prior experience of managing a team of people, who has a strategic outlook.
They're also considering applications from those with experience of working within Temporary Accommodation, Rough Sleeping Outreach or a Social Services background.
It is important to them that they have a diverse workforce, representative of the communities they work in. Equality, diversity and inclusion is important to them and they like to acknowledge that everyone is different. They're always looking to improve diversity within their teams and across the group, so they would welcome any applications from any underrepresented groups.