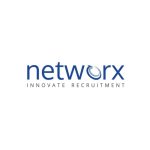 Website networx
Project Surveyor / Clerk of Works (Investment)
Salary: £32,992
Location: Manchester, Wythenshawe
Contract: Permanent, Full Time
Hours of work: 39 per week

Closing date: Sunday 9th October
Interview date: Tuesday 18th October
Our client have an exciting opportunity for a Project Surveyor (Investment) to join them!
You'll assist the Assets and Investment Managers in ensuring that planned maintenance and Investment programmes are effectively and efficiently co-ordinated and administered. You'll undertake Stock Condition Surveys and provide a range of Building Inspection and supervision services in relation to the maintenance of housing stock. Including ensuring that such works are carried out in accordance with procedure and specification, including voids, pre and post, planned technical & stock condition Including having a good understanding of energy assessment surveys.
Duties will include but are not limited to:
Carrying out a variety of inspection types to domestic properties and the estates in which they are located, including pre & post works inspections, condition surveys etc. and manage as necessary works to bring the property or estate to acceptable standards.
Oversee Contractors works on site and undertake the duties of Clerk of Works.
Schedule works and complete surveys on domestic properties highlighting condition, measurements and remedial actions required including the formulation of detailed specifications where required.
To ensure the programme of investment works are carried out in accordance with the specification, and quantities and costs are in accordance with the Contractors Priced tender submission.
The successful candidate will have a sound knowledge of building construction and maintenance, as well as a good understanding of health & safety regulations and working practices relating to construction site. Ideally holding a similar role previously, you'll have knowledge of contract supervision and Clerk of Works role and of carrying out domestic property inspections and of surveying duties.
Due to the nature of the role, you must possess a full UK driving licence, have excellent IT and problem-solving skills.
About Our Client
Our client manages almost 14,000 properties, providing homes for more than 29,000 people in Wythenshawe, South Manchester.
They are committed to investing in the health, wellbeing and development of colleagues, who they will reward fairly and empower and trust to deliver their best work, their tenants and stakeholders. Our client are an inclusive employer of choice where differences are recognised as strengths in delivering our purpose. A disability confident employer they will work to make reasonable adjustments where possible throughout its employment processes.
Their purpose is to provide good quality homes and services to their tenants and leaseholders and to play a leading role in creating safer, healthier communities. They boast an impressive development portfolio which aims to deliver on average 1,100 new homes over the next five years with £195m estimated investment, leaving a lasting legacy in their communities.