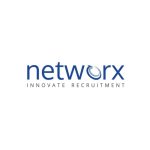 Website networx
Sales and Lettings Administrator
Salary: £14,387.40 (Full time salary 23,979)
Manchester (Hybrid working)
6 month FTC
Part Time – 21 hour per week
Closing Date –closing date 18th September 2022
Interview Date – 26th September 2022
Our client are passionate about working together to improve lives and help their communities thrive. They see the difference their work makes across their great city every day.
They're really passionate about making communities a nicer place to live in, so they're looking to you to inspire a true community spirit across their city.
An opportunity has arisen within their Growth team for a Sales and Lettings Administrator to provide a high-quality sales and lettings service to their shared ownership purchasers, market rent customers, and Rent to Buy customers. You'll play a key role in delivering a customer focussed, responsive and value for money service to their new residents whilst ensuring the business maximises income from the effective management of the sales and lettings process.
Their Ideal candidate will have:
Experience of working in a customer focussed environment
Experience of working in a varied, fast paced role
Excellent attention to detail, communication and customer service skills
Experience of using Word, Excel, SharePoint, Outlook and other tools.
Experience or knowledge of property sales, lettings or affordable home ownership products would be advantageous to the role.
Please note occasional travel to sites across Manchester and Tameside is required for this role.
Please note they reserve the right to close the role early if they receive high numbers of applications
If this sounds like you then apply today, they'd love to hear from you.
Our client strives for equality, diversity and inclusion in all that they do. They positively encourage applications for employment from eligible candidates regardless of sex, race, disability, age, sexual orientation, gender reassignment, religion or belief, marital status, or pregnancy and maternity.
They also seek to promote a culture of flexible working where possible and practical and applications from candidates seeking flexible and/ or part time working patterns will be considered. Going forward they will be transitioning to a culture where agile working will be a feature of many of their roles.
They are a Disability confident employer and they will work to ensure reasonable adjustments are in place where possible throughout the recruitment journey and into employment.