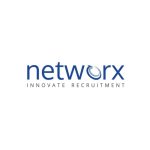 Website networx
Independent Living Development Worker
Salary: £27,707
Manchester
22.5 hours per a week, 1 Year Fixed Term Contract
Closing date: 16th September 2022
Interviews/assessments will take place on Friday 30th September 2022
Our client is passionate about working together to improve lives and help neighbourhoods thrive. They see the difference their work makes in their city and they work together to support their customers and their wellbeing.
As an Independent Living Development Worker, you will take a community-led approach to developing the Naturally Occurring Retirement Community model (NORC) for older tenants in the Aquarius estate area of Hulme, working in partnership with tenants, community groups and local agencies to make Ageing Well in Place a reality for older people in the neighbourhood. The post-holder will support the steering group to achieve effective project planning, innovation and implementation of the Naturally Occurring Retirement Community initiative.
This role has a clear focus on enhancing longevity of independence and quality of life for older tenants and residents through the weaving together of more integrated and effective support, services and social activities at the accommodation block and neighbourhood level. The successful candidate will have a genuine commitment to achieving ageing well in place in cocreation with diverse groups of older people. They will have a person centred, creative and positive solution-focused approach in supporting older people to thrive.
Their Ideal will have:
Experience of facilitating community-led initiatives with diverse groups in community-based settings and the ability to work collaboratively with these groups to achieve agreed goals; offering support while respecting existing skills, expertise and autonomy.
Experience of conflict mediation and resolution.
Experience of working effectively with groups experiencing varying mental health or long-term conditions.
Understanding of the structural causes of health inequalities among older people in the UK
Excellent interpersonal, administration and organisational skills
Good project management skills
Working knowledge of Safeguarding & Data Protection Procedures
Excellent ICT skills including a good working knowledge of MS Office software.
Please note you must be able to work occasional evenings and weekends in this role.
Our client are supportive, flexible, and rightly proud of their work. They're also really excited about the future. You'll get a brilliant benefits package and so much support and guidance. So, join them now and see the difference you can make in their great city.
If this sounds like you then apply today, they'd love to hear from you.