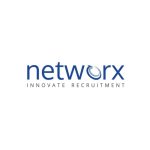 Website networx
Mental Health Support Opportunities – Mentors/Workers
Location: West Croydon, London (Adult services)
Salary: £21,855 – £25,133 per annum depending on role
Contract Type: Permanent
Position Type: Full Time
Closing date: 22 January 2023
Interviews: Various dates & times can be offered
Are you looking for a new support opportunity?
If you are passionate about making a real difference through supporting vulnerable people with mental ill-health, they would love to hear from you!
They are a leading homelessness charity in London, providing housing and support to over 1,300 people each year. They offer support tailored to meet people's individual needs, including housing, employment, and skills training, mentoring and counselling.
Their Mental health step down service is based in West Croydon and they support 27 customers from ages 18-65 years old experiencing issues with their mental health. Customers are usually referred to them after a period in residential care or hospital and they are participating in the Care Programme Approach. The stay at their Mental Health Step Down Service is up to a maximum of two years. Their customers have a range of support needs and have access to support from them 24 hours a day. The service aims to reduce hospital readmissions and support customers to improve on their independent living skills, whilst rehabilitating them back into the community. When customers move in, they use the Recovery Model to empower them to make decisions about their support and their person-centred approach enable them to identify their existing strengths and skills so they can achieve their goals and aspirations. They firmly believe customers can move beyond their current support needs and achieve their full potential by developing new skills and accessing opportunities.
Your job role will vary here at mental health step down and no one day is the same! Your working week could include supporting customers to GP or hospital appointments, engaging with their Care Coordinator for medical reviews, watching a movie or cooking a new recipe in the lounge or going on a wellbeing walk to their local parks!
Whilst with them, customers engage in developing life and independent living skills (including building self-esteem, fostering positive relationships, cooking, and budgeting) and therapeutic activities such as art workshops and gardening.
Support into education, training or employment is tailored to individual needs, circumstances, and goals on various levels; from initial advice and volunteering, to signposting to adult learning courses, apprenticeships, and paid work. Their work is complemented by joint working with local health services and specialist agencies relating to mental health such as Mind and the community mental health teams.
They're looking for those who are passionate about making a difference to people's lives, including supporting vulnerable people to achieve independent living and better manage their mental health. They are looking for people who have knowledge of safeguarding issues and how they apply in day-to-day work. Due to the nature of the roles, you'll need an understanding of the reasons why people become homeless and the needs and challenges they face and of statutory and voluntary resources available to homeless people. Experience working or voluntary in this sector would be beneficial but is not compulsory.
The roles are for different levels of Support Worker with shifts on a pre-planned rolling rota – 5 / days a week including mornings (from 7am), evenings (to 10pm), which also includes mid shifts and weekends.
Benefits:
As part of your employment package with us, we offer:
· Full-time or part-time job share opportunities.
· A competitive salary, comprehensive training and development programme,
· 25 days annual leave plus bank holidays, increasing each year to 30 days annual leave plus bank holidays after 5 years
· Option to buy or sell annual leave up to one week's annual leave
· A health cash plan providing cash back towards healthcare bills and other wellbeing benefits
· Occupational sick pay
· Contributory group pension scheme
· Free life assurance
· Cycle to work scheme and season ticket loan
Diversity, equity and inclusion runs through every aspect of their work, from the way they support customers to how they develop and champion their colleagues. Their people are at the heart of what they do, and inclusion is key to making everyone feel at home. For over 160 years they have provided somewhere for people impacted by homelessness to stay and thrive. To achieve this, they strive to make sure that their colleagues represent the diversity of their customers and that their workplace creates a sense of belonging for everyone. They hope that you will join them in their vision. They welcome applications from all backgrounds and abilities.
In order to apply for this job opportunity, please ensure you submit an up to date CV and answer all four application questions.