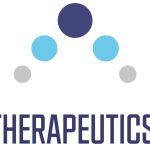 Website TLR Therapeutics
Small start up Bio tech pharma in Oncology Space
Summary
Manages quality controls and the execution of clinical protocol and data management for a number of clinical trials at multiple sites, ensuring compliance with all regulatory and contractual requirements. Establishes and maintains sound clinical and data collection practices to ensure validity of studies. Monitors the conduct and progress of the studies to ensure compliance with established protocols, appropriate research methodology, and study timelines. Participates in protocol development, site/investigator selection, study initiation and termination activities. Develops and completes final study reports.
Duties and Responsibilities
Oversees the development of clinical trial protocols; participates in the development of the overall clinical plan, drafts protocols, collaborates on statistical analysis plans, and coordinates the protocol review and approval process, to include submissions to regulatory agencies.
Participates in the identification of potential investigators and clinical sites, both nationally and internationally; conducts pre-study site visits, collects and reviews data, and prepares evaluative reports; participates in the final selection of investigators and study sites.
Assists in the identification of contract research organizations and centralized services such as clinical laboratories; assesses qualifications and experience in relation to proposed research activities, and participates in final selection.
Oversees research technical and/or administrative staff, to include hiring, training, goal-setting, and distribution of workload.
Assists with the development and implementation of study-specific monitoring and reporting procedures, methods, guidelines, and tools; participates in the establishment of baseline parameters and edit check specifications, and in the development of subject tracking systems.
Conducts clinical trial site initiation visits; advises and trains site personnel on sponsor and regulatory requirements for study conduct; participates and/or conducts site meetings and multicenter investigator meetings and prepares reports.
Conducts site monitoring visits and follow-up to identify significant problems and issues and to ensure that all clinical aspects of studies are being carried out in accordance with state and federal regulations, guidelines and policies.
Reviews on-site files and records, case report forms, and source documents for completeness, accuracy, consistency, and compliance; identifies deficiencies and discrepancies, and provides remedial training and/or initiates corrective action as required.
Ensures appropriate transmission of clinical case data to the data management centers; reviews case report queries and problems, and clarifies and/or obtains changes to data as appropriate.
Assists in the termination of clinical studies by identifying items and issues for review and/or follow-up; assembles necessary documents, conducts site termination visits to include test article reconciliation and disposition, review of completeness and accuracy of files, and retrieval of relevant codes and documents; prepares study termination reports.
Performs miscellaneous job-related duties as assigned.