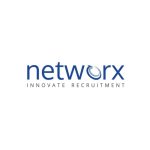 Website networx
Support Staff – Care Homes  
Salary: £18,540 – £20,315 per annum pro rata for part time (£9.61 – £10.53 per hour) plus enhancements  
Location: Nottingham  
Hours: 0-37 hours per week, Full time, Part time and Bank considered  
Closing Date: 30th September 2022  
Interviews are on weekly basis.   
Becoming a Support Worker or Care Assistant with our client – what it involves: 
A typical day will look like ensuring our clients residents are exercising choice and control over their day to day lives, in particular making sure they are able to live as independently as possible. For example, helping their residents to cook and clean. It is essential you are comfortable with providing personal care. The support they provide is person-centred and is driven by what their residents would like to do so if you enjoy a varied and rewarding role, this may be a perfect role for you! Other duties of your role will include but are not limited to:
Helping their residents to maintain relationships with others.
Providing emotional and social support and being their residents helping hand when they require it.
Giving their residents the confidence to be themselves and encouraging them to join in social activities.
Devising, implementing and working with personalised support plans and risk assessments.
Administering medication (Support Workers).
Ensuring a safe and 'home from home' environment for all.
Helping residents with their finances.
Read the Role Profile at the bottom of the page for a full picture of the amazing work they do!
Their well-established CQC regulated services have exciting opportunities for approachable, driven and enthusiastic individuals to join them on either a full time, part time or zero hour (bank) basis as a Care Assistant or Support Worker – No care experience required!  Full training and development will be provided including a Care Certificate.
Although care experience is beneficial, it is not essential as they will provide you with all the free training and support that you require. As you will be an advocate for the individuals you are supporting, all you need is to be reliable and passionate about improving the lives of others.
Claremont Road is a outstanding rated care home based in Carrington, Nottingham and provides accommodation and services for adults with learning disabilities. At Claremont they have 12 fully-furnished bedrooms, and the building is suitable for people with physical disabilities. They're known for their activities and entertainment, and their creative team make sure there is something for all their residents to enjoy! Join them as a Support Worker and be a part of their Claremont family. There is free parking nearby!
Nuthall Road is a registered service situated in Cinderhill, Nottingham and provides services for people aged between 18 and 65 with mental health difficulties, learning difficulties and behaviours that challenge. Are you seeking this experience?
Elms Park in Ruddington is a mental health supported living accommodation consisting of 3 self-contained flats and one communal flat for 3 adults with complex Mental Health/Learning disabilities. This post is exempt under Sch 9 Pt 1 of the Equality Act 2010 and is only open to female applicants.
Second Avenue is based in Carlton and is a small project for adults with autism and learning disabilities. This post is exempt under Sch 9 Pt 1 of the Equality Act 2010 and is only open to female applicants.
Watcombe Circus is a registered care home in Carrington that provides person-centred support for men and women who have a learning disability, and other associated support needs including: mental health, dementia and challenging behaviour.  They currently have Care Assistant and Support Worker roles.
Palmwood Court is a CQC registered care home based in Highbury Vale which supports up to 12 individuals with enduring mental health conditions such as: Bi-Polar Disorder, Schizophrenia, chronic depression, Schizo-effective Disorder. The age range of our service users vary between 18 to 65 years with some users over 65 as the project offers long term placements.
You must be comfortable to support older residents due to the range of ages at the care homes. Please note that due to the needs of the individuals, there may be an element of moving and handling involved in the role; as such, you will need to be willing and able to undertake these duties. Additionally, a degree of resilience when working with challenging behaviour is required as you will be expected to diffuse situations calmly with confidence.
Requirements of the role:  
The service operates seven days a week and covers various shifts over a 24 hour period. All successful candidates must be able to work on a rota basis including weekends and bank holidays. A bonus is paid for waking nights and an allowance is paid for sleep-ins. Shift patterns include: 7am – 2pm, 2pm-10pm, waking nights 10pm- 7.15am, Sleep ins 10pm-7am, 9am – 5pm, 8am-4pm, 10am – 4pm. Shift patterns can vary as they are based on the needs of the people, they support but they will aim to provide the rotas as early as possible so you can plan around your personal lives.
Looking forward to receiving your application!
As an Equal Opportunities and Disability Confident Employer, our client welcomes applications from all suitably qualified candidates including those from Black, Asian and minority ethnic groups and disabled candidates. As part of their LGBT Allies Programme, they also welcome applications from members of the LGBT community and encourage inclusivity in the workplace.  
Please note: All successful candidates will be required to take a numerical and literacy test prior to the interview.
The Company 
They've been around since 1973, and are really proud of that. They're more than just a housing association: they deliver care and support to people all over the East Midlands.