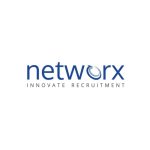 Website networx
Rent Analyst (Social Housing)  
Manchester – Home based (Greater Manchester)    
Salary: £31,908 – £33,817 per annum   
Contract: Temporary 2 year fixed term contract   
Hours of Work: 35 hours per week, Monday – Friday   
Closing Date: 9am on 21st October 2022   
Interview Date: Applications are being reviewed as they're received and interviews conducted on a rolling basis
Are you an experienced finance professional with fantastic customer service skills? Do you have detailed knowledge and experience of social housing rents? Do you want to work for a business that cares about more than the bottom line? Then this is the opportunity you've been looking for!
Our client put their customers at the heart of everything they do, and this role is key in ensuring rent is appropriately and efficiently set and monitored so they can deliver affordable housing solutions.
You'll use your experience of social housing rents to develop, plan and implement annual rental change process for all rented stock owned by our client. You'll work alongside their Service Charge Business Partner and other Finance Business Partner colleagues to ensure rents and service charges are aligned, providing information for the preparation of the annual budget by providing accurate and timely rental income estimates.
You'll use your technical knowledge to support the Income Team to ensure compliance with all relevant statutory, regulatory and accounting requirements so knowledge of housing association finance and regulations will be advantageous.
You'll use your ability to analyse large complex data sets to provide statistical analysis for rent charging and rent collection to a range of audiences, including non-finance colleagues. You'll have excellent IT skills including advanced use of Excel, knowledge and use of finance and feeder systems, relevant processes, dependencies and interfaces.
You'll have a professional approach to the role with a commitment to achieving high standards. You'll encourage innovation and be committed to your own continual professional and personal development.
While this is a home-based role, there will be the expectation of you to attend our MSV hubs for collaboration and engagement purposes.
Our client offers a range of great benefits including:
Flexibility on where you work with home working kit provided
25 days holiday per year and bank holidays, plus a holiday buy/sell scheme
Company pension scheme with up to 10% matched contributions
Enhanced sick pay with up to 3 months full pay and 3 months half pay
Employee assistance programme, free counselling and wellbeing initiatives
Life assurance
Learning and development to support you to develop the skills you need to fulfil your role and progress in your career
Commitment to Equality and Inclusion with employee network groups covering anti-racism, LGBTQ+, disability and long-term health conditions, carers and menopause.
They are also committed to supporting you to balance work and life, including with any caring or parental responsibilities you might have, and have a range of flexible working options and wellbeing support available to all colleagues to facilitate this.
They're passionate about inclusion and they'd love to hear from people from diverse backgrounds for this role.
The Company 
Our client own and manage almost 9,000 homes across Greater Manchester, Lancashire and West Yorkshire and pride themselves on being a housing association that retains their original values and missions and continues to deliver a range of housing solutions to the most vulnerable in society. For them their main priority has, and always will be, to deliver and build on the services they provide as a social values organisation. They embrace equality and inclusion and are genuinely focussed on people. They want better life chances for their people, they work with customers to strengthen their business and they want to see fewer homeless people and people in poverty.