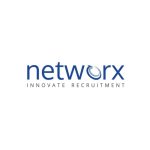 Website networx
Trainee Planned Surveyor  
Salary: Up to £25,000 per annum + Essential Car User Allowance  
Manchester, Greater Manchester  
Contract Type: Temporary 2 year fixed term contract   
Hours: 35 hours per week – Agile working arrangements in place  
Closing date: Friday 16th September 2022  
Interview date: Wednesday 21st September 2022   
Interview location: Soapworks, Salford Quays, Manchester  
Our clients organisation is all about people – the people who live in their homes, the people in the communities they serve and the people they work with.
So, it's no surprise that they recruit for attitude and behaviour which are central to them delivering great experiences for everyone!
They employ people who are passionate about making a difference who can take responsibility and get things done. And they have developed an agile, flexible culture which supports people to do this.
As a not-for-profit housing association, they provide homes and services to over 16,000 people across Greater Manchester. They build affordable new homes, work with partners to reduce homelessness and support people to reach their potential.
The overall purpose of the role is to work collaboratively with contractors and colleagues to ensure the delivery of high-quality replacements, cyclical programmes and improvements to homes ensuring properties are well maintained and contribute to the delivery of the Asset Management objectives.
Full training plan will be put in place for the candidate with the right attitude with a willingness to learn and grow with them. You will be fully supported in the role in order to progress.
In this role, you will be responsible for
Assist with the overall management and delivery of major works by the Planned Surveyors' team.
Co-ordinate enquiries between Planned Surveyors and internal colleagues, specifically CSST and Homes Team.
Develop good working relationship with these teams / colleagues.
Answer customer queries, identify and suggest quality service improvements specific to Planned programmes to ensure a high level of customer satisfaction.
Actively assist and support Planned Surveyors to ensure targets are attained relating to work streams.
Contribute towards the administrative duties from inception to completion of each Planned programme, including (but not limited to) raising orders, compiling customer information, answering queries from stakeholders, valuations and attending meetings.
Conduct in-progress site inspections and handover completed works to ensure high standards of work and record feedback
They need people who are / have
Good written, verbal, numeracy and IT skills (particularly data management, excel spreadsheets, use of systems etc.)
IT literate (Excel, Word and Database experience)
Experience of prioritising issues and directing/delegating work to colleagues
Full valid driving licence and access to own vehicle
Everyone's welcome there. Their culture is inclusive, and they are committed to increasing diversity. They enable everyone to be themselves at work, so that they feel at home with them. And they trust and support people to do their best, in a role that is fulfilling and rewarding because they know that this helps them to deliver better outcomes for their customers and their colleagues.
If you want to be part of their team and help them make a difference, they'd love to hear from you.
#TraineeSurveyor #Traineejobs #housingjobs #recruiting #Manchesterjobs