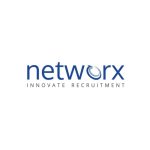 Website networx
Community Investment Partner – Housing
Location: Manchester – Agile
Salary: £26,882 per annum
Closing date: 25.09.22
Interview date: 04.10.2022
Our client is an innovative provider of housing and community services.
You'll see the difference you make to people's lives and local communities. They manage more than 13,000 homes across their proud city. But there's so much more to them than that. They build thriving communities and places where people want to live. They help people to learn, manage their money, launch successful businesses and improve their employability.
They do things differently and you'll be at the heart of an evolving and supportive team.
They're looking for a Community Investment Partner to develop and maintain positive relationships with a wide range of community partners to develop, support and sustain community projects and activities which provide positive outcomes for their customers and within their communities. Working in partnership with colleagues, local organisations and residents, you will help ensure that their investment into their diverse communities is inclusive, and effective in making a positive difference to people's lives, helping those who need it the most. Through partnership work, you will build and manage a network to help secure resources and create new opportunities.
You will have excellent networking, partnership and relationship management skills and experience, which result in tangible outcomes for communities and customers. Ideally, you'll have demonstrable extensive experience of managing grant funding from inception, award and effective monitoring and evaluation. Further to this you'll have a good understanding and experience of social value and the achievement of tangible outcomes; demonstrable commitment to achieve.
Further to this they're looking for:
· Excellent financial, administration and organisation skills.
· Good knowledge of statutory and voluntary services at a local level.
· Good knowledge and understanding of good practice in relation to community development and / or place-based regeneration.
· Knowledge and experience in supporting the development and growth of community projects.
· Ability to communicate effectively and work closely with a range of people, including community groups, public sector and businesses.
· Willingness and ability to work flexibly, including outside normal working hours
Why take up the challenge with them? This really is a great place to work. They've bags of potential and have huge opportunities waiting to be unlocked. Supportive and flexible, they're rightly proud of their work and excited about the future. So, challenge yourself to be creative and ambitious and see the difference you can make in this great city.
Keywords: Social Investment / Community Investment / Community Development / Grants Management / Partnership Management / Grant Funding