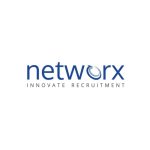 Website networx
Customer Hub Advisor x2 
Location: Letchworth, Hertfordshire (Flexible working) 
Salary: £26,038 per annum (Pro rata for FTC) 
1 x permanent, full time  
1x FTC (Mat cover), Part time 22.5 hours per week 
Closing Date: 21st November 2022 
Our client could have the exciting opportunity you've been looking for, they're recruiting for two Customer Hub Advisors to join them. You will be the first point of contact for customers, representing settle as the "face" of their business. You will provide an excellent service that is easy to access, simple to use and focusses on resolution first time – building trust with customers and stakeholders in the process. You will work collaboratively with colleagues, taking a bold approach as a champion for their customers.
Job requirements: 
respond to and resolve a wide range of customer enquiries received through different channels including calls, emails, and live chat.
Provide an excellent customer service when responding to a wide range of tenancy management issues
Have excellent customer service skills and be able to manage difficult and challenging circumstances.
Manage and process customer mutual exchange requests
Accurately process tenancy changes, successions, and assignments of tenancy, escalating any cases requiring legal intervention
Accurately assess Common Housing Register applications in line with policy
Identify and raise safeguarding concerns
Raise purchases orders and goods receipt as needed
Progress applications and manage repairs/arrears for garages – minimising rent loss
Raise purchases orders and process invoices as needed
What they're looking for: 
have a warm, positive, caring and engaging approach
a flexible attitude to work, and work patterns – working effectively with a variety of colleagues and adapting to a changing environment and expectations
excellent verbal and written communication skills
carry out administration work to a high standard
experience of providing an excellent customer service
able to organise and prioritise your workload
able to respond effectively to difficult /challenging situations and customer behaviour
What our client offer: 
Our client offer some excellent benefits including generous holiday allowance, corporate performance pay award, enhanced maternity/ paternity/ adoption leaves and stakeholder pension scheme. Further to this Health care cash plan and Life assurance options are available too.
They always like to encourage their teams to develop and so they offer many training and development opportunities. They're also proud to say they offer Counselling sessions.
Their story 
In 2003 the council homes in North Hertfordshire were transferred to a new housing association with the aim of improving tenants' homes and creating the capability to build more affordable housing.
The change reflects how they have evolved as an organisation with a clear identity and a passion for delivering more high-quality affordable homes. As the name suggests they want customers to be able to settle – to find somewhere they can establish themselves, create a life, a community and prosper.
The commitment, passion and care that their colleagues demonstrate every day is what makes them special. Our client are proud to work in social housing, they care deeply about the lives of their tenants and how they can help, and they are committed to making settle the housing association in Hertfordshire and Bedfordshire.
#CustomerHubAdvisor #contactcentre #customerservicejobs #Letchworthjobs #Hertfordshirejobs #housingjobs #recruitment #recruiting #Careers