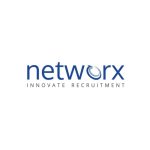 Website networx
Customer Resolution Specialist / Scheduler (Contact Centre / Customer Services)
Location: Manchester – Agile
Salary: £23,593
Hours: 35
Full Time, 6 months FTC
Closing date: 10th October 2022
Interview date: 13th and 14th October 2022
Our client are an innovative provider of housing and community services.
Working for them, you'll see the difference you make to people's lives and local communities. They manage more than 13,000 homes across their proud city. But there's so much more to them than that. They build thriving communities and places where people want to live. They help people to learn, manage their money, launch successful businesses and improve their employability.
They do things differently there. And you'll be at the heart of an established and supportive team.
They're looking for a Customer Resolution Specialist to deliver a brilliant customer experience to all customers by resolving issues at the first point of contact and to meet the expectations of their customers through interactions that are easy, friendly and demonstrate high levels of skills, knowledge and autonomy.
They're looking for those that can effectively diagnose, schedule, reschedule and plan repair appointments, responding to customer demand and reacting to changes in business resource (Homes hub). You'll take a solution focused approach to all interactions with customers providing first point contact resolution across all customer channels and you'll manage customer demand with a flexible approach delivering a high-quality service by prioritising and multi-tasking, when necessary.
What they're looking for:
You to have held a similar role within Customer Services.
Able to demonstrate solid experience of successfully managing customer complaints through to resolution.
Excellent verbal and written skills across a broad range of audience including managers, colleagues, and customers.
Ability to remain calm under pressure and adapt your style to meet the needs of the individual, particularly for sensitive situations and people with specific needs or vulnerabilities.
Ability to work effectively as a part of a team.
Ensure Safeguarding issues are identified and escalated appropriately.
Effectively and sensitively mange social media enquiries to maintain the positive reputation of One Manchester.
Why take up the challenge with our client? This really is a great place to work. They've bags of potential and have huge opportunities waiting to be unlocked. Supportive and flexible, they're rightly proud of their work and excited about the future. So, challenge yourself to be creative and ambitious and see the difference you can make in our great city.